4 Must Have Items You Need for Spring
By: Riley O'Connor
Warmer temperatures, longer days, and a Jersey Shore reboot puts everyone in the mood for a refresh! At Making it in Manhattan, we totally encourage you to find ways to revamp your favorite items, but we also know your wardrobe is probably in need of some spring vibes. If you are someone who is trying to stay on a budget or only looking for a few pieces to add to your collection, we put together a guide to the 4 must have items you need for spring.
The Clear Handbag
I can see clearly now the slush is gone! Winter may be over, but April showers mean you still need to protect your valuables. The PVC bag is practically water proof, and its structural nature makes it look like you have your life together (even if it reveals a half-eaten granola bar and a weeks' worth of receipts). This Chanel bag was spotted with Leandra Medina Cohen, Eva Chen, and Aimee Song during fashion week, and this Staud bag has been making its rounds on Instagram's #fashionblogger tag for the last two months. I hope this is the plastic bag Katy Perry wants us to feel like.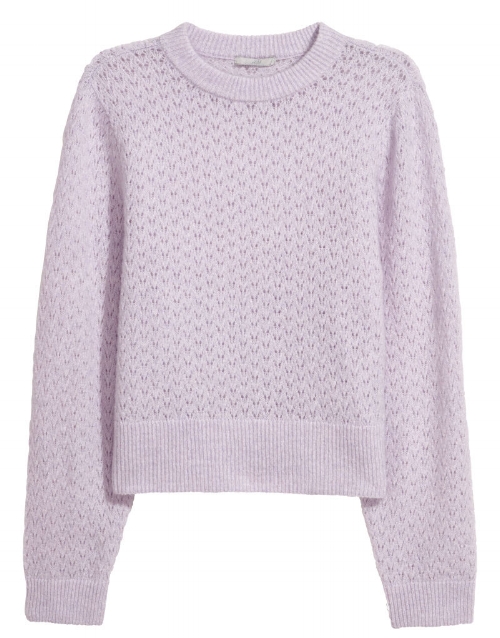 Lavender
While everyone was overwhelmed by the head to toe red looks at Fashion Week, another color was slowly gaining street style market share. Lavender is the romantic pastel version of 2018's Pantone Color of the Year. Delicate shapes like linen sweaters, loose trousers, and head wraps help transition the black you wore in winter and compliments all the millennial pink you bought over the past three years.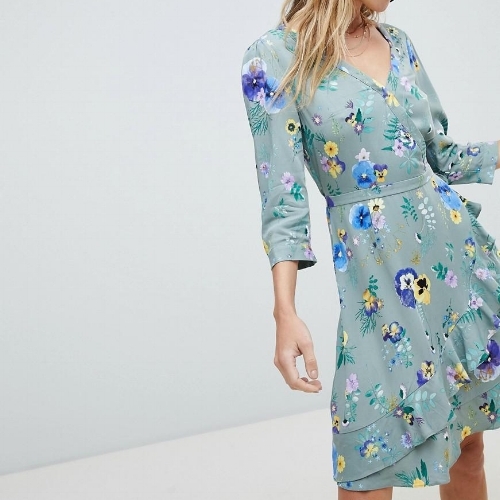 The Reformation Dress
Every spring, there seems to be one dress that every girl in SoHo is wearing. Last year it was a Zara dress so popular there was a blog dedicated to spotting it, and who could forget the Memorial Day weekend everyone wore slip dresses over T-shirts? This year, the dress to have is a vintage inspired floral wrap dress: the flirty asymmetrical silhouette is amplified by subtle ruffles and 1930s inspired florals. As the weather continues to fluctuate, this dress layers well with a duster cardigan and ankle boots and is the perfect dress to "just throw on" for last minute weekend plans.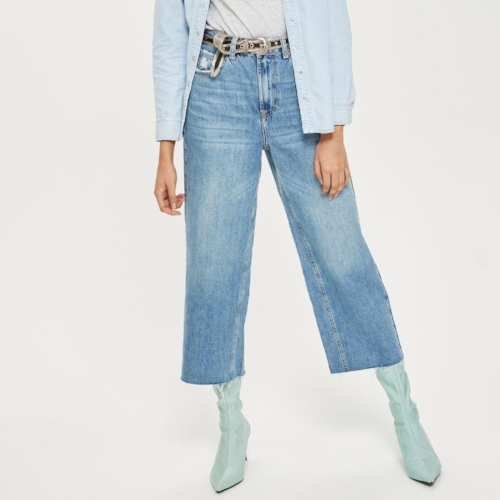 The Palazzo Jeans
High waisted, wide legged, AND cropped? Those are a lot of ways to describe one pair of jeans. This silhouette has been a best seller in jumpsuits and trousers for the past 3 years, and it was only a matter of time before denim adopted the shape. Denim's structural properties help your legs looks longer and your ankles look slimmer and balance the flowy spring tops you kept from last year.
RELATED: SPRING CLEANING 101: THE BEST PLACES IN NEW YORK CITY TO RESELL YOUR CLOTHES
Follow us on Instagram @MakingManhattanOfficial