How to Make "Business Casual" Chic
Writing and Styling By: Caroline Vazzana
When it comes to dressing for the office, in 2018, anything goes. Well, sort of. With traditional office dressing rules becoming a thing of the past, you really can have fun with your wardrobe each and everyday. But, you maybe asking yourself, "okay we hear you Caroline, but how?" well, keep reading on for the answer. If you work in a more classic business setting, where you can't necessarily wear jeans to the office, the trick to making your everyday outfits more eye-catching is with silky fabrics and bold colors. Below, three easy office outfits that show you mean business, and look good doing so.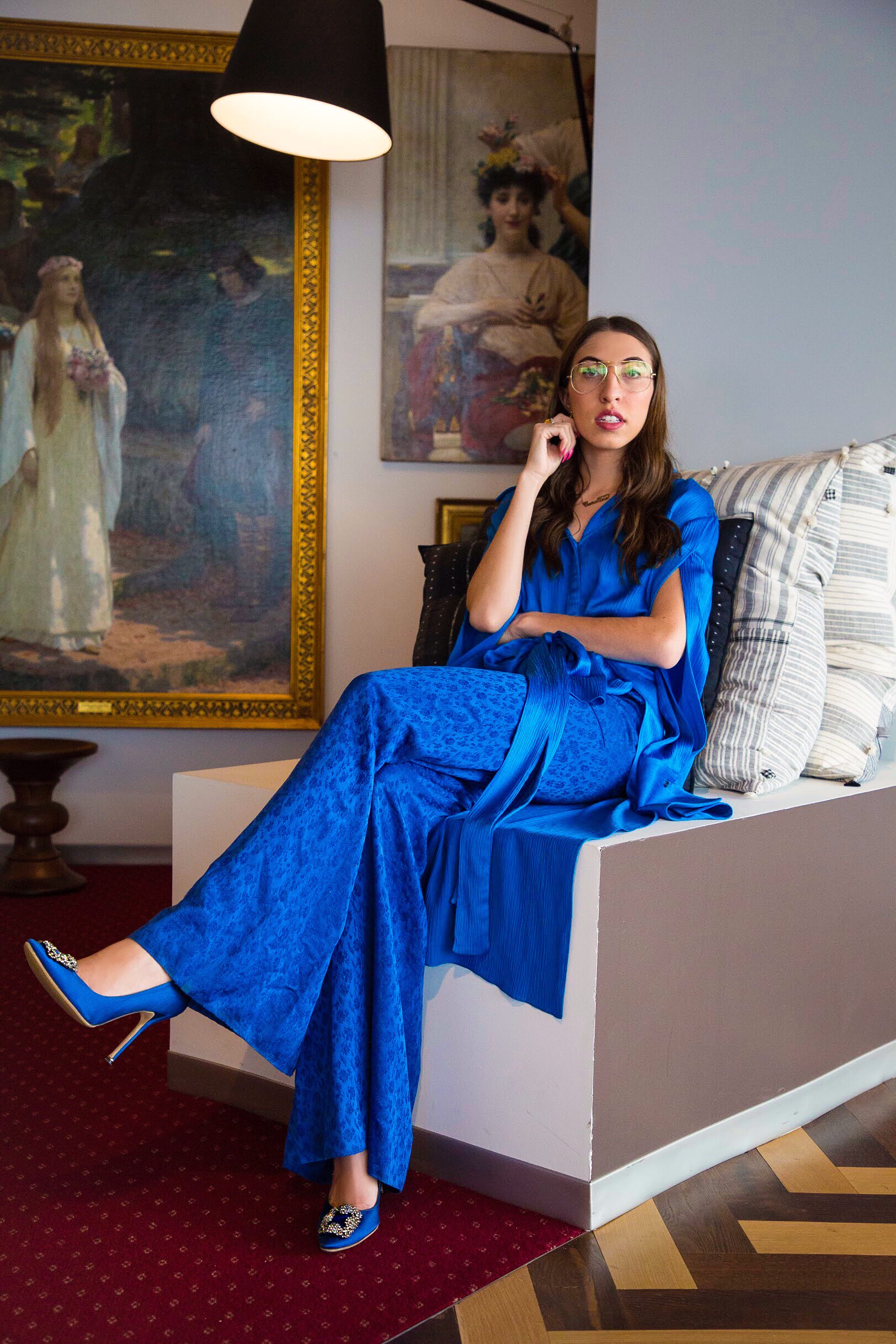 Command attention like the queen you are in an all blue look. Pair your look with a jewel adorned matching pump and we promise, all eyes will be on you.
Why choose between pants or a skirt when you can practically wear both? This cigarette fuchsia pant, adorned with a long silky fabric mimics the movement of a skirt while the pants offer a more comfortable alternative.