25 Items to Shop this Week that are all Under $100
By: Caroline Vazzana
Now that the New Year's here, does anyone else feel like they have absolutely nothing to wear? For those of you who have seen my closet, you probably think I'm insane, but I'm feeling totally uninspired at the moment. But, at the same time I don't feel like blowing tons of money on a new wardrobe. With that thought in mind, I decided to check out some of my go-to (affordable) online shops. See below for some of my favorite items to shop this week that are all under $100, happy shopping!
I've always loved Pixie Market since I discovered it during my days working at Teen Vogue. Super fashion forward, and affordable, what could be better? A few fun knits and bedazzled hair clips are an easy way to spice up your winter wardrobe.
Mango is great to find all of your seasonal must haves. From chunky knits to oversized scarves, they've got you covered. I love finding a few fun pairs of pants to recycle through during the winter months, and these colorful corduroys are a must-have.
Forever 21 can be a true goldmine, you just have to take the time to look. There is so much on their site and in stores, so to sift through can take awhile, but I promise you will find some gems. These earrings are under $6, YES, you read that correctly. Paired with this skirt and an oversized white knit, no one will ever think your whole look was under $50.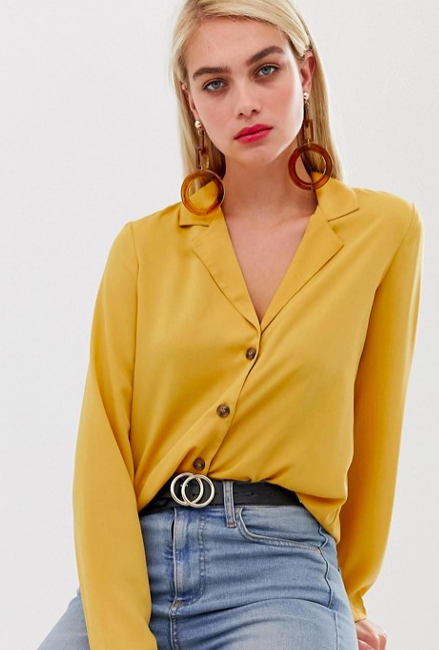 Need a last minute party dress or fun pair of shoes? Asos has you covered. I love the high waisted pencil skirt and velvet mules- items like these feel super special and will help cheer you up on cold, dreary days.