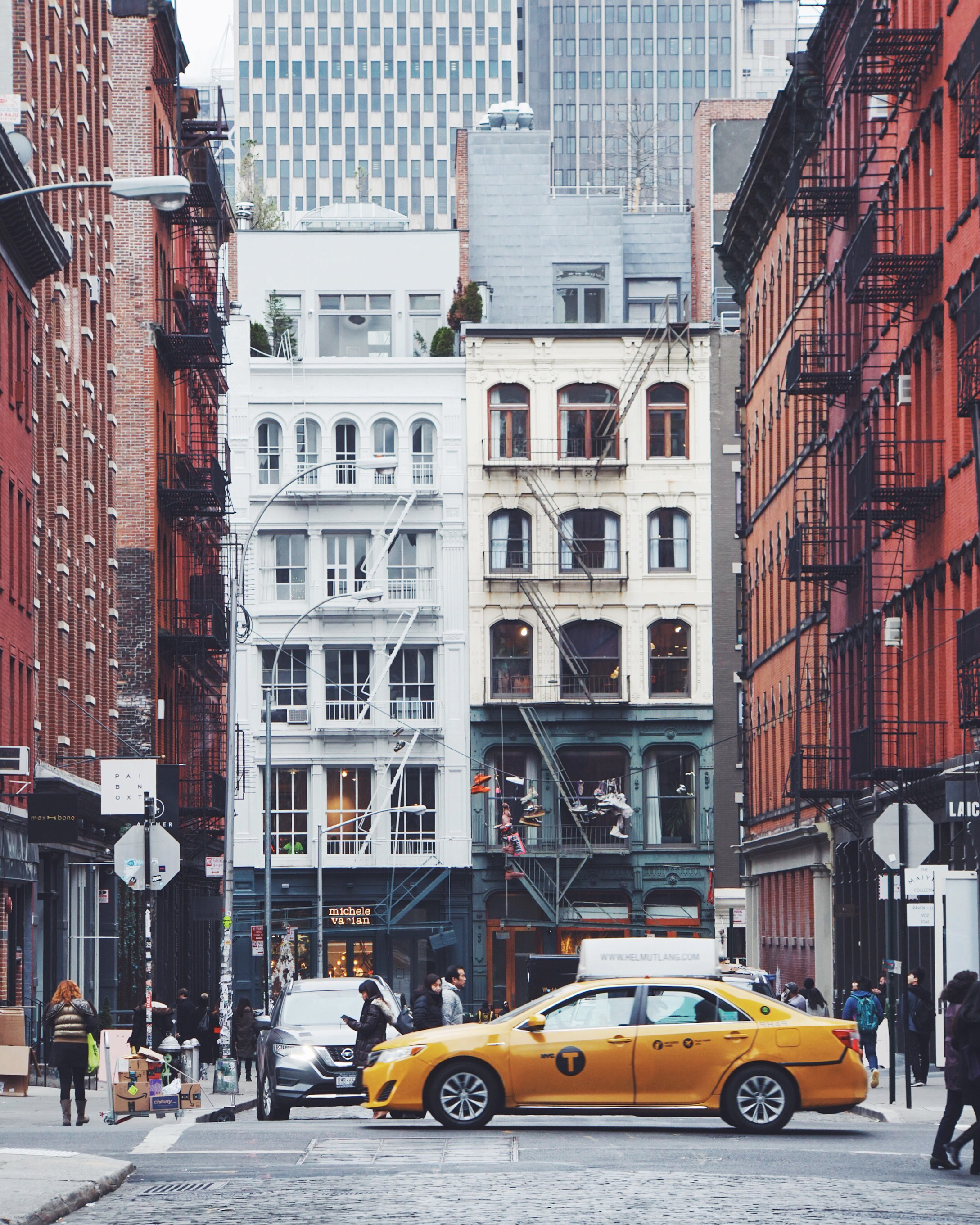 what is making it in manhattan?
Believe it or not- Making it in Manhattan the site came a few months after the idea of Making it in Manhattan the book was born. While still working at InStyle Magazine, I created Making it Manhattan as an outlet for anyone, who like me, was about to start out their career in the fashion industry. Maybe you wanted to get their foot in the door but had no where to turn, or really just had no idea what you were doing. Don't worry, you're not alone. That was me back in 2013/2014 when I was just about to graduate college, I knew absolutely no one in the fashion industry, and yet, I knew it was where I belonged. So day in and day out, as I sat behind my desk at InStyle, now two years out of college and into my career- I felt as though I owed it to aspiring fashion hopefuls to share what I had learned. You see, there was no roadmap, no all encompassing beginners guide book, or a place I could turn to feel less alone. So I set out to create one. Because no matter how much you've already "made it" each and everyday there is still something to learn and still a great way to go. Of course, dong so while wearing only the most eclectic, quirky, and exuberant of outfits. Because fashion should be fun, refreshing, and ever changing. So for the person who doesn't quite think like everyone else, obviously doesn't dress like anyone else, and who always strives for more in their life, career, and wardrobe, this is for you.
XO, Caroline
From a young age, fashion editor, stylist, and writer Caroline Vazzana knew the fashion industry was where she belonged—but gaining access to the amazing and mysterious world of fashion in the city that never sleeps takes countless hours of hard work and dedication. After making it to some of fashion's biggest publications, Caroline's finally pulling back the curtain and telling us her secrets. In Making It in Manhattan, Caroline sheds a bit of light on her journey and guides fashion hopefuls to stand out from the crowd and land the job of their dreams.

Written in conversational style, in a format reminiscent of a journal, complete with pictures and illustrations (and a little bit of name-dropping), Caroline shares what she's learned about pursuing a career in fashion and the resources that helped her land jobs at Teen Vogue, Marie Claire, and InStyle magazines. Making It in Manhattan topics include:

Exploring your options
How to get that golden ticket (to fashion week)
What to do if you didn't attend a big fashion school
Building your personal brand on social media
And more!

From how to get your foot in the door, to making fashion your full-time job, Caroline's insider advice gives you everything you'll need for breaking in and making it in Manhattan.
"You can't buy passion—but you can buy this book! The ultimate roadmap to beginning your journey and making it in the business." —Iris Apfel

"This book is a treasure of solid, smart, supportive, sassy stuff! Thank you…for inspiring others to make their fashion dreams come true!" —Betsey Johnson
"Caroline's colorful and fabulous world is brought to life in Making It in Manhattan. A must-read for anyone hoping to work in fashion." —Christian Siriano