Caroline's Travel Guide to Coachella
By: Caroline Vazzana
This past weekend I ventured to California for the very first time to attend my very first Coachella. To say it was a memorable weekend would be a complete understatement, I'm already counting down until next year. But before I pack my bags and start planning my next trip, here are some tips to traveling to sunny Palm Springs and navigating Coachella like a pro.
On Friday morning I flew into LAX with my Andiamo Luggage and then proceeded to drive down to Palm Springs. A pro-tip that I learned, having a car is the key to surviving down in Southern California during Coachella weekend. My car for the weekend was a 2018 Buick Regal Sportback, and probably the biggest help the entire weekend, as it made navigating the desert super easy. No waiting on Ubers to arrive, trying to locate where they were, or spending tons of money on surge pricing. A few things I loved about this particular car was, it is one of Buick's quietest vehicles, which made the long drive from LAX to Palm Desert super relaxing. The other, which was probably the biggest game changer and made my weekend super easy was, THE CAR HAS WIFI. With an unlimited 4G LTE Wifi hotspot, I was able to meet with my photographer pretty much anywhere in the desert, upload and edit my pictures in a few seconds and instantly post on Instagram, so I didn't miss a beat, despite the lack of signal in certain parts of the desert.
I ended up staying at the Two Bunch Palms Resort and Spa, which was also an amazing decision. Right outside of the Coachella madness, I was about a 20 minute drive from all of the big events and spots I had to be. The hotel grounds were beautiful, which made early morning photo-shoots super easy, and the on site restaurant offered healthy meal options, which helped balance out the fast food I was eating at the festivals and events. Also, the hotel was very quiet and peaceful, I honestly want to come back another time, even when it's not Coachella for a little getaway!
As far as Coachella dressing goes, you all know how much I love color and pattern, so I partnered with Echo to put together a totally unique festival wardrobe.
My first look of the weekend was this amazing Echo Paradise Palm Off The Shoulder Caftan, which I paired with the Adelaide Floral Bandana as a headband in my hair, and because I truly believe more is more, I layered on a few other colorful scarves to make for a vibrant California approved look. Shop my look here: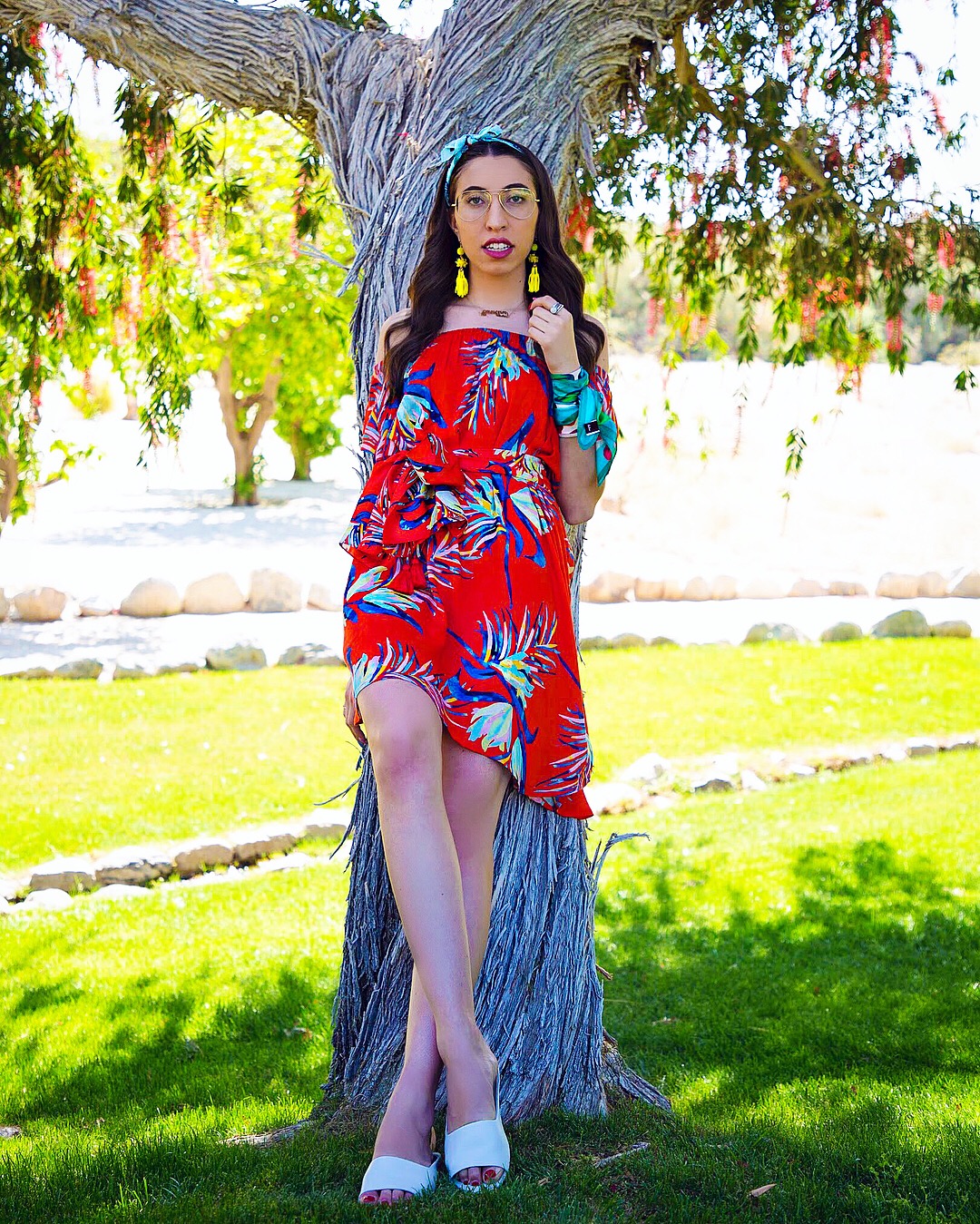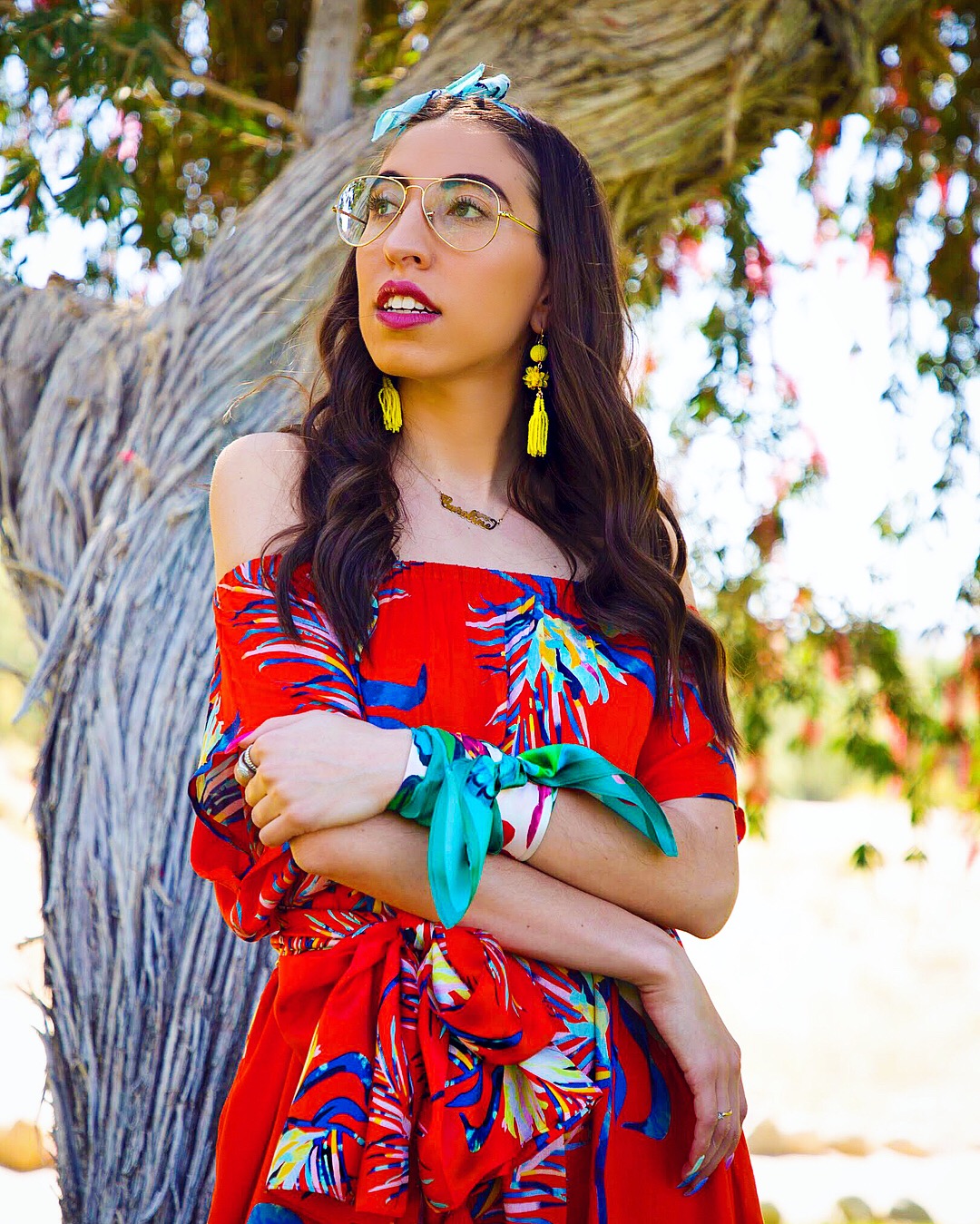 For my second look I wanted to spice up a classic white button down, so what better way to do so than by tying a makeshift skirt using an oversized silk scarf. After forming a bright pink silk skirt, I tied another big scarf around my shirt to add a fun pop of print. And to ensure I didn't get too much sun, I wore the Echo Wow Hat! Shop my look here: